The Airport
–  great potential for commercial business
Airports are positively charged environments that signal excitement and anticipation, many travelers plan to eat and drink as well as buy gifts or something for themselves before their trip.
Why should you establish at the airport?
A unique opportunity for new business
Right now, we are taking the most comprehensive approach in Swedavia's history when it comes to procuring operations within Retail and Food & Beverage. The goal is to create a commercial offering that contributes to the passenger experience and the atmosphere at our airports.
We have listened to the market to create really attractive procurements. For you as an operator, it provides a rare opportunity with great business potential
Dwell time at the airport is 90 minutes
Travelers spend approximately 90 minutes after the security check before departure.
Shopping at airports is mostly spontaneous and unplanned and travelers often choose to shop because there is time. The driving force is often more pleasure-related than goal-oriented, which means potential for those who can offer creative approaches and innovative offers.
Sweden –  the Nordic region's largest market
Sweden is the largest market and economy in the Nordic region with an attractive opportunity for both business and entertainment. Sweden is the largest tourist destination in the region. International companies are attracted to Sweden for many reasons and both population and tourism are growing continuously. In addition, Sweden is a multicultural country where every third person has a foreign background.
Sweden is also one of the most competitive, productive and globalized nations in the world. The country is a global leader in innovation with a highly skilled labour force, sophisticated consumers, smooth business procedures, openness to international ownership, and a stable economy.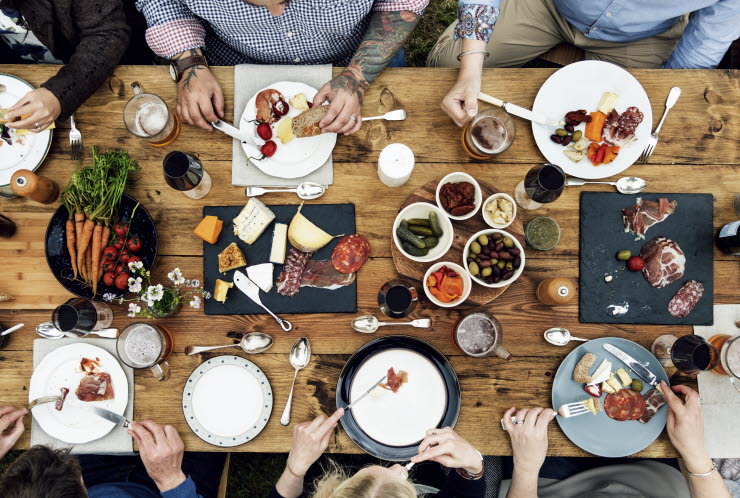 A commercial offer with a sense of place
When our travelers arrive at one of Swedavia's airports, they should get a sense of place and feel where they are. We are proud to operate leading airports in the Nordic region and strive to reflect the region's tastes and character also through shopping and dining experiences at our airports.
We aim for high quality and value for our travelers. Broad and accessible price points are important, we know this through our surveys.
Travelers at Swedavia airports are becoming more individualistic and their needs vary. Our partners must provide an efficient and customized offer that satisfies everyone. This is not an easy task. Together we will deliver a commercial offer that caters to a wide range of different tastes and cultures.
We want all passengers to have an unforgettable experience when they pass through our airports with unexpected elements that leave a lasting impression that they are happy to share with others.
A brand new Marketplace at Stockholm Arlanda Airport
In 2023, a completely new Marketplace will open its doors at Stockholm Arlanda Airport. It offers a unique opportunity for businesses to make their mark at Sweden's largest airport.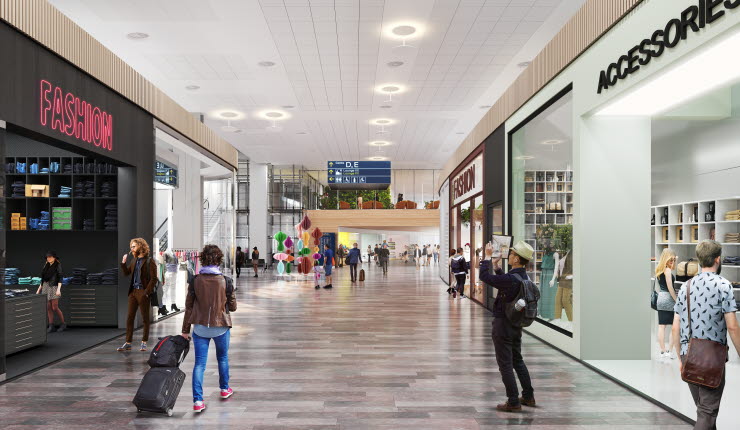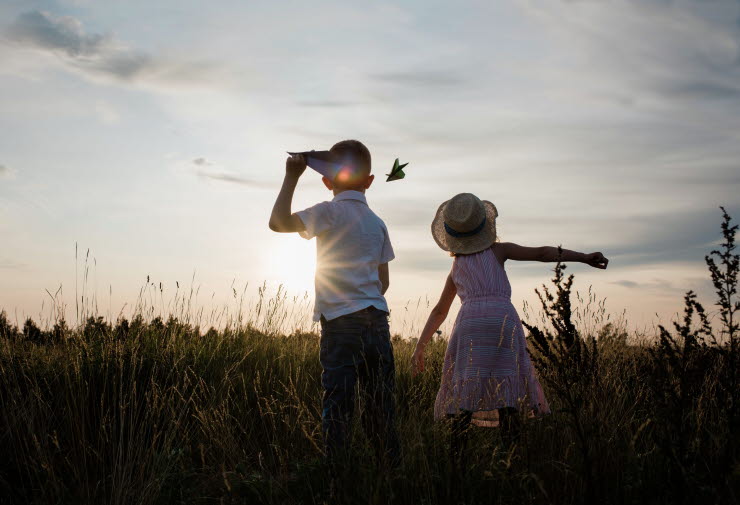 Sustainability – a matter of course
Swedavia aims to be an international sustainability role model and we will be involved in driving the transition in the aviation industry.
We have high goals for reducing the climate impact of our own operations and we also set requirements for those we work with. Since 2020, Swedavia's own operations at the airports have been fossil-free and together with our partners, we will now work to ensure that all operations at our airports are fossil-free.
Current and upcoming procurements
Swedavia offers business opportunities for commercial partners in retail, food & beverage and commercial services. Our ambition is to have rewarding and developing business relationships based on trust and reciprocity to provide benefits for both parties.
Swedavia leases our commercial space through public procurement in accordance with "LUK", the Swedish Act (2016:1147) on Procurement of Concessions.
Here is an overview of the procurements that are ongoing and upcoming.