With this common app for Swedavia's ten airports, you'll have a complete overview of your journey – it is free of charge and contains many useful features for travellers.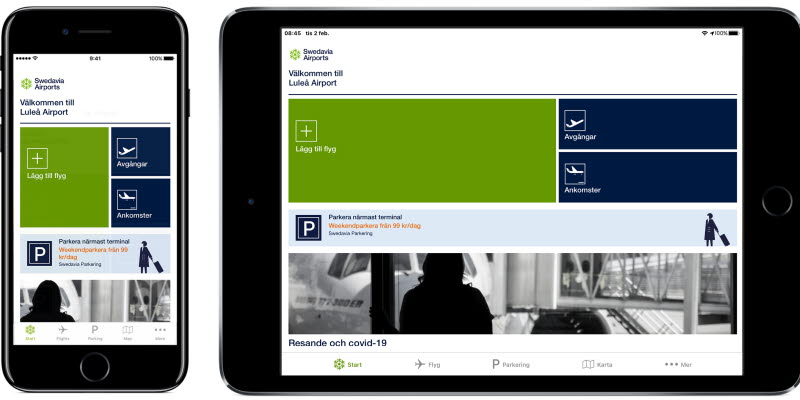 Key features of the app
Start
New homepage with possibility to add your flight. You'll have easy access to all information – terminal, check-in counter, boarding and gate.
Flights
You'll have all information about your flight: arrival/departure, gate, boarding time and check-in counter. Add your flight to the homepage and check in right in the app. If you are landing at one of Swedavia's airports, you see when your baggage is expected to arrive.
Parking
Book and pay for your parking before your departure to guarantee a space closest to your flight.
Map
We've collected all the maps here, both of the terminals and parking facilities.
More
Discover the shopping and eating options at the airport.
Download the app here