Stockholm Arlanda Airport –
The leading Nordic airport
Terminal 5 is under development, with the addition of a brand-new security checkpoint and an expanded marketplace with a distinct Nordic look that will change and enhance people's impression of the entire airport. Between Terminal 4 and Terminal 5, a connecting corridor is being built that links the terminals together. New hotels and office buildings are being constructed next to terminals.
An airport ready for the future
Stockholm Arlanda Airport shall provide smooth, inspiring travel experiences. It shall be a leading meeting place and an international role model in sustainability.
Air travel has an important role and will continue to do so going forward. There will continue to be a need for air transport although we now have a downturn in passenger volume due to Covid-19.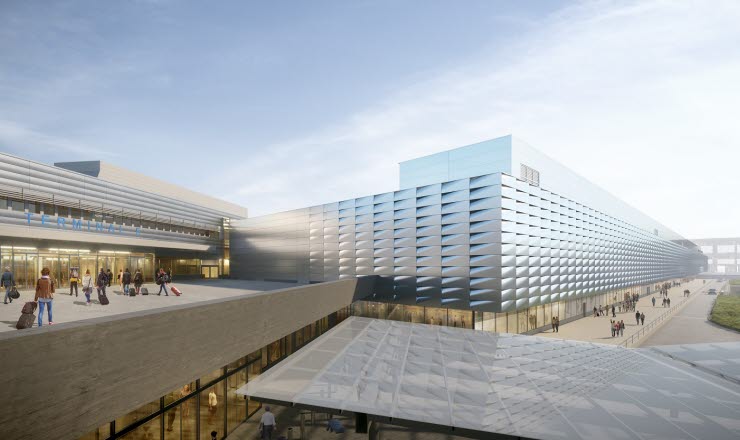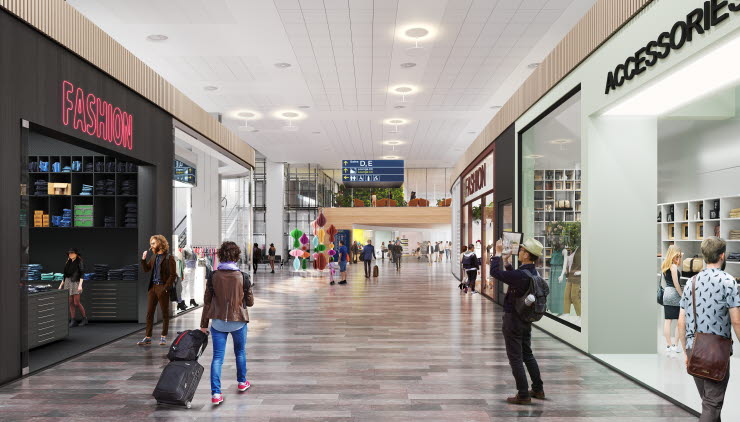 Terminal development
The refurbishment and expansion work being carried out at Terminal 5, with a new security checkpoint and modern marketplace together with a connecting walkway linking Terminals 4 and Terminal 5, will contribute to a smoother, more efficient airport. 
An airport city is taking shape
We're not just developing our aviation operations. A brand-new city is being developed at Stockholm Arlanda Airport – with hotels and conference facilities, shops, restaurants and creative workspaces. Our vision is to create inspiring meeting places close to the rest of the world. Read more about the airport city.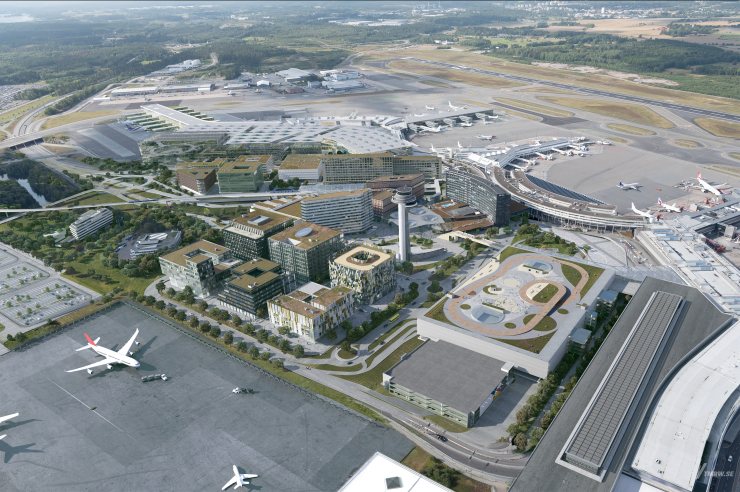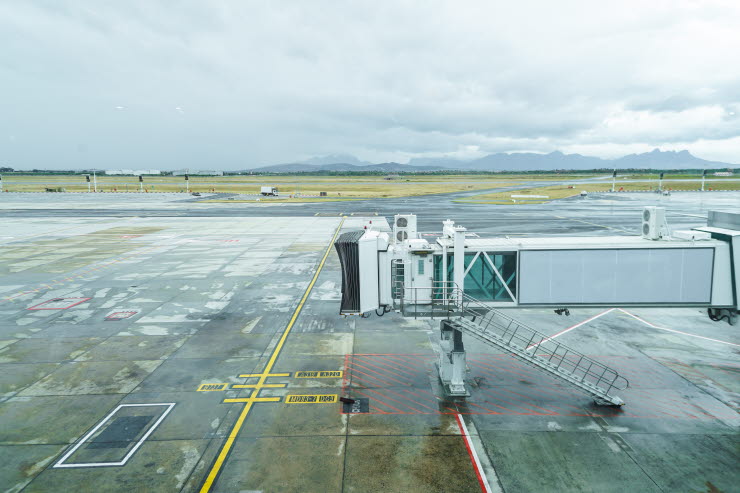 Effects of Covid-19
The effects of the Covid-19 pandemic have significantly changed travel conditions in a short time, and there is great uncertainty about what the trend for traffic and air travel will look like. But all indications are that going forward, traffic volume overall will be considerably lower at Stockholm Arlanda than it was in previous years. The capacity shortages that the new pier and new baggage system projects were to address are no longer time-critical. These projects have therefore been paused for the indefinite future and will be resumed when the traffic trend requires this.
Projects at Stockholm Arlanda Airport
We're developing more at Stockholm Arlanda Airport