We're developing
the airports of the future
Our task is to operate and develop ten airports included in Sweden's national basic infrastructure and contribute to good access within the country and to the rest of the world. We shall be an international role model in sustainability and a leader in service and in our product offering. We want to enable people to meet – today and in the future.
A role model in sustainability
Air travel is the transport mode that enables people to meet despite great distances. Sustainable air travel will play an important role for both individuals and society in the future as well. We at Swedavia have a goal for our own airport operations to be fossil-free. But we're also working to drive the development towards fossil-free air travel in line with the aviation industry's roadmap.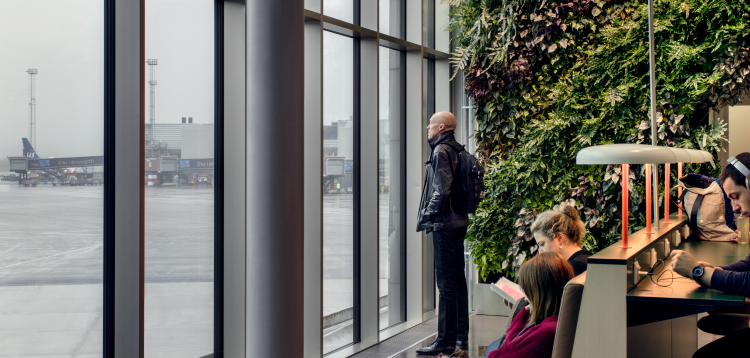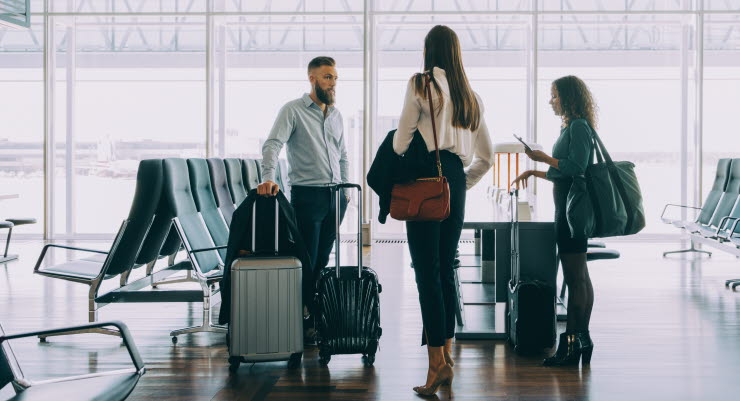 Building for a smoother airport experience
We're now building to develop our flows and create smooth, efficient solutions to meet the current and future needs of the airport's passengers, airlines, and tenants.
Airport cities are taking shape
Alongside the investments we're making to handle traffic growth, urban development projects are under way around a number of our terminals. Airport cities with hotels, office buildings and logistics areas are taking shape. Companies and other operations see great potential in being located next to airports, which are natural hubs, and we believe that in the future 50,000 people will work at and around Stockholm Arlanda. As more and more companies set up operations next to our terminals, we're also taking steps towards our goal of being the most important meeting places in the Nordic region.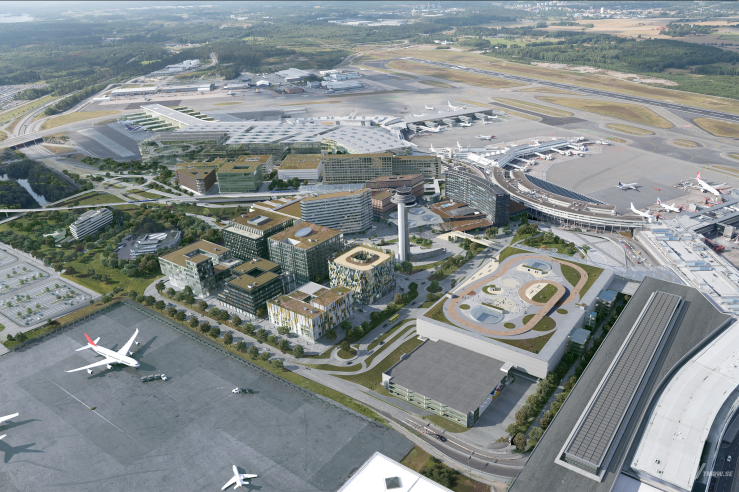 Read more about the development of our airports