Welcoming marketplace 
The marketplace is a place with something for everyone before their journey – shopping, inspiration, food and drinks but also places for peace and quiet.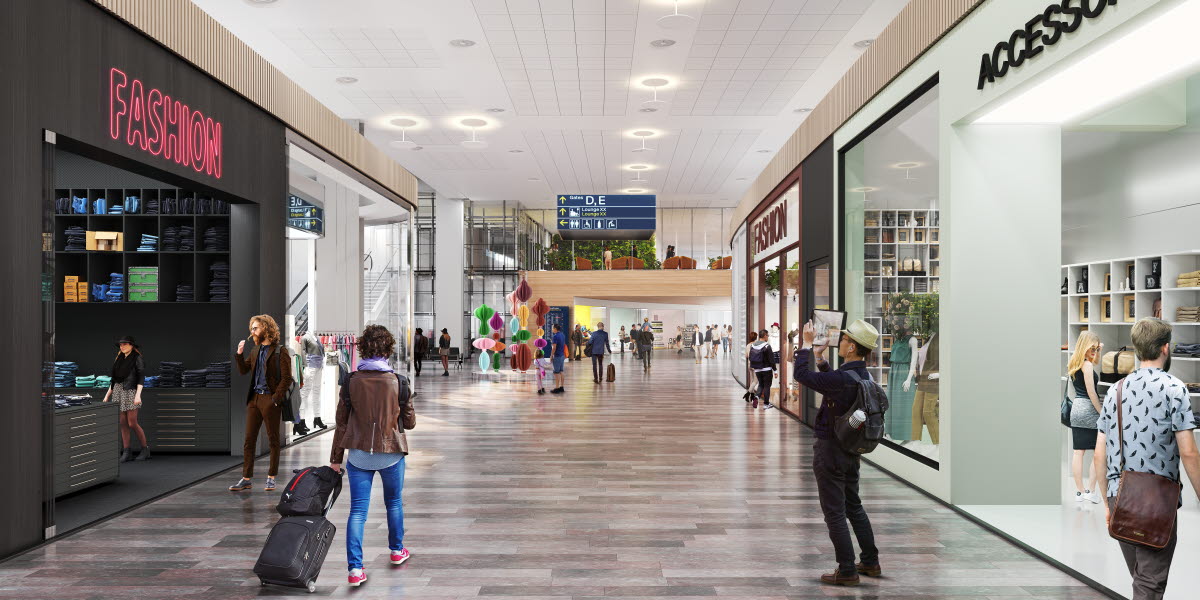 Inspiring marketplace
After check-in and security screening, you'll encounter a diversified, inspiring marketplace with shops, restaurants and cafés. It will feature open, airy spaces that offer both hustle and bustle sa well as relaxation, with a view of aircraft taking off, landing and parking.    
The renovated terminal will be completed in 2025. 
Visionary image: Tengbom.