The environment at Umeå Airport
Umeå Airport is owned and operated by Swedavia, which works continuously to reduce its environmental impact under the ISO 14001 environmental management system. In autumn 1999, Umeå Airport was the first airport in Sweden to be environmentally certified.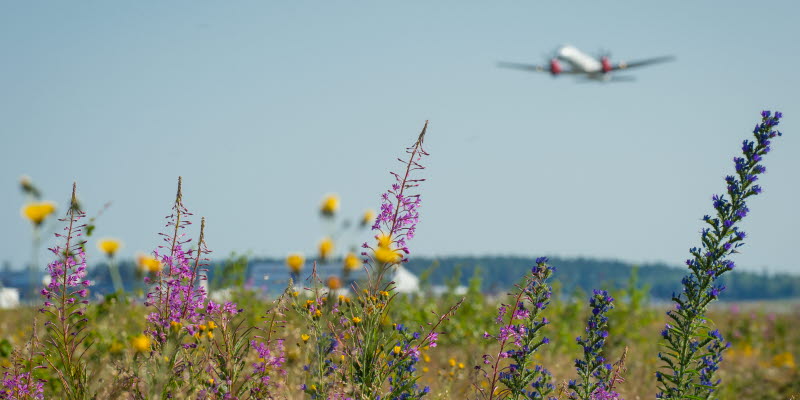 The environmental impact of aviation is of critical importance to the air travel industry Umeå Airport is thus working to reduce the detrimental environmental impact of airports, mostly by reducing greenhouse gases and other emissions to the air, reducing discharges to waterways and minimising the use of chemicals and the production of waste.