What Swedavia is doing
At Swedavia, we are working to make the transition to a more sustainable society in our own airport operations, but also with initiatives that will drive the development of fossil-free aviation.
Fossil-free from our own airport operations
Not everything at an airport is Swedavia. But the airport operations we run under our own auspices are now entirely fossil-free.
Swedavia shall be a role model internationally and show that it is possible to operate fossil-free airports. For more than ten years, we have worked to transform our own airport operations to make them fossil-free. The work has been extensive and challenging and has required a great deal of engagement. With creativity, curiosity and a willingness to seek out new solutions, we achieved our goal in late 2020. The airport operations run under Swedavia's auspices at our ten airports are now finally totally fossil-free.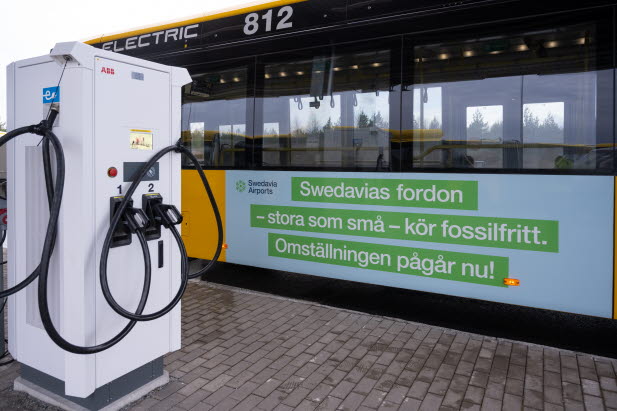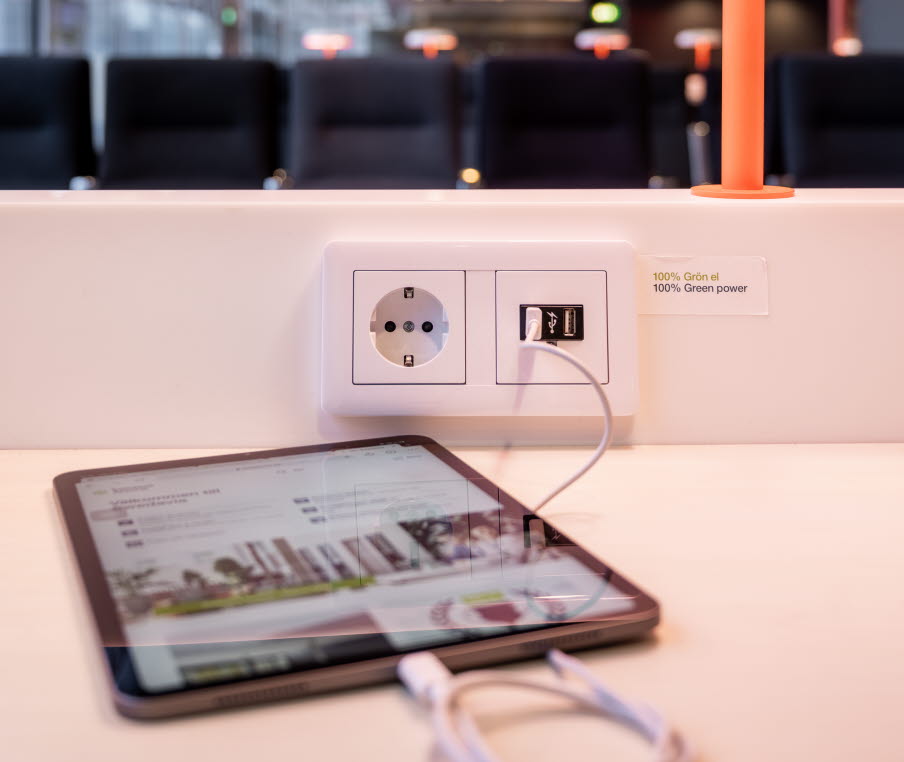 What is included?
Our work to transform operations so that they are fossil-free includes, at this stage, what we ourselves have full control over. That means Swedavia's own airport operations run under our own auspices.
We have worked with our direct emissions – for example, emissions from our own vehicles and equipment, from our backup power supply and from firefighting exercises. We have also worked with indirect emissions – for example, from purchased electricity and heating – emissions that are generated by the producer. Carbon dioxide emissions are calculated based on fuel combustion – that is, the part of the life cycle that Swedavia can affect.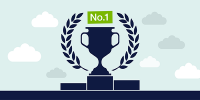 Eco-Innovation Airport of the Year 2021
Swedavia's climate transition work has been honoured with an international award. The trade organisation Airports Council International (ACI) Europe has named Stockholm Arlanda Airport Eco-Innovation Airport of the Year 2021.
Swedavia is recognised as a pioneer since we are the world's first airport to have its own operations be fossil-free.
Selected key measures  


in the work to become fossil-free
Renewable energy
All energy used to heat and cool the airports, provide lighting and run equipment is from renewable energy sources such as wind and hydropower. Swedavia purchases green district heating produced from biofuels, including wood chips and other forest by-products.
Backup power supply
The backup power supply at the airports was previously diesel-fuelled. As a result of work in close cooperation with engine manufacturers, this energy source has now been replaced by hydrotreated vegetable oil (HVO).
Machinery and equipment
Swedavia's machinery and equipment have been replaced by electric alternatives or ones that can run on renewable fuel.
Vehicles
For many years, Swedavia has worked with two main approaches in order to create a fossil-free vehicle fleet – switching to fossil-free fuels and to vehicles that can use fossil-free fuels. When we rejuvenated our vehicle fleet, priority was given to environmental emissions reduction, energy efficiency and automation. Swedavia's vehicles today run on fossil-free gas, HVO and green electricity.
Firefighting exercises
Swedavia has replaced the fossil fuels previously used in firefighting exercises (including Jet A-1 and aviation gasoline) with renewable fuels such as bio LPG, green LPG, Sekundol (sekunda-grade ethanol) and HVO.
Biogas
Swedavia purchases biogas produced primarily from food waste. Biogas is used, among other things, in the buses that run between the terminals and car parks, and the buses that transport passengers between the gates and the aircraft. Biogas is also used in snow removal equipment.
Bio LPG
Swedavia purchases bio LPG through a mass balance approach. That means the supplier ensures the equivalent amount of bio LPG is produced and included in the LPG system. The principle is comparable to that used for the distribution and purchase of green electricity.
Unforeseen events
In everything we have control over and everything we can affect, fossil-free will be the principle going forward for airport operations that Swedavia runs under our own auspices. But unforeseen situations can arise at an airport, and traffic safety will always take precedence over everything else. If an unforeseen situation arises where a non-fossil-free alternative has to be used, this will lead to the matter being investigated and reported in order to lead Swedavia going forward to look for fossil-free solutions for these unforeseen events as well.
The next step
We at Swedavia are proud that our own airport operations are now fossil-free. But that does not mean we are satisfied. The next step is for the entire airport and all the companies and other organisations that operate there to be fossil-free, and obviously to take part in and drive the continued work to bring about the aviation industry's climate change adaptation. The industry in Sweden is following the road map developed under the government's Fossil-Free Sweden initiative.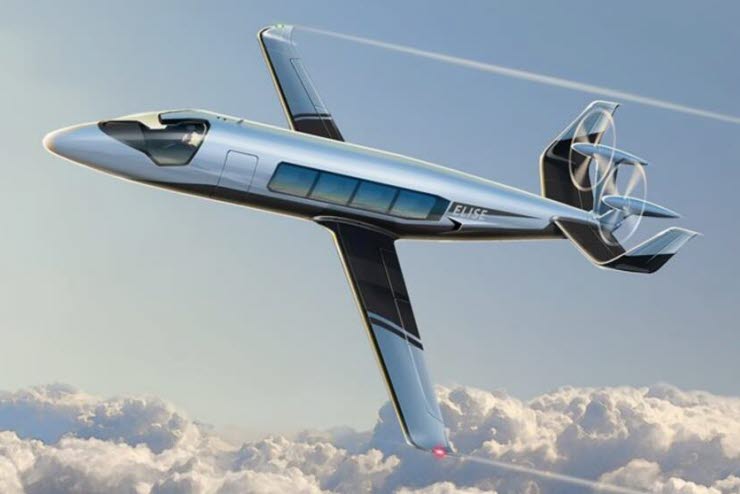 Fossil-free air transport
Swedavia is working in line with Sweden's roadmap for fossil-free aviation, which was launched in 2018. The goal is for the country's domestic air travel to be fossil-free by 2030 and all Swedish air travel to be fossil-free by 2045. Read the roadmap.

Some examples of what Swedavia is doing to drive the development of fossil-free aviation:
Swedavia is working actively to promote the transition to biofuel and has the goal that five per cent of all fuel used for refuelling at Swedish airports be fossil-free by 2025.

Since 2016, Swedavia purchases bio aviation fuel equivalent to the amount used for the company's business travel.

Swedavia also offers a coordinated tender process for bio aviation fuel in partnership with public and private sector organisations in order to stimulate demand.

To encourage airlines and support them in their work for a net zero transition, Swedavia has set up a SAF incentive programme. In the programme, airlines can apply to be reimbursed for up to 50 per cent of the additional cost of refuelling with sustainable aviation fuel (SAF).
Electric aircraft
Swedavia takes part in a number of electric aircraft projects, including Green Flyway at Åre Östersund Airport and Frösö Park, which is an international test centre for electric aircraft and drones. Åre Östersund Airport is the first of Swedavia's airports to test and prepare infrastructure to make possible the transition to increased electrification of aviation. Umeå Airport takes part in the electric aviation project FAIR, which brings together different stakeholders and partners in the Kvarken region of northern Sweden and Finland. Swedavia is also part of the Nordic Network for Electric Aviation (NEA), which was formed in 2019. The project's top goal is to work for a better environment by reducing the climate impact of regional aviation.

The electric aviation projects above thus contribute to a better understanding of future infrastructure needs at our airports, which contributes to more sustainable long-term master plans.