It is convenient to cycle to Bromma Stockholm Airport. Bicycle parking at the airport makes it even easier if you are cycling.
Bromma Stockholm Airport has invested in a facility for people who want to cycle to get to the airport.
The bicycle parking facility, with room for 84 bicycles protected under a roof, is located right near the terminal entrance. The facility provides secure structures that people can lock their bicycles to.
Cycling is a sustainable way of getting to the airport
Not only is cycling easy – it's also a more sustainable way of getting to the airport. Sustainability is an explicit and important part of the work for Bromma Stockholm and all of Swedavia – the airport company that has come farthest in the world in its work to develop climate-smart airports according to international industry standards.
The airport is about 9 kilometres from central Stockholm, and it takes about 30 minutes to cycle here.
How to cycle from Karlsbodavägen to the bicycle parking facility: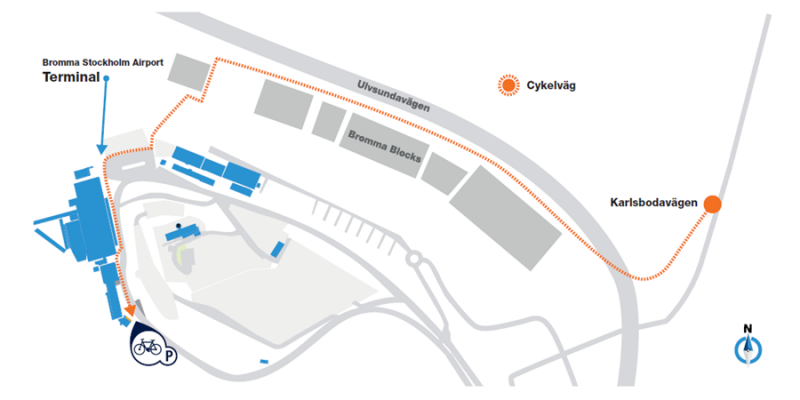 Click here for a larger picture.